THE OUTPOST DINNER CHURCH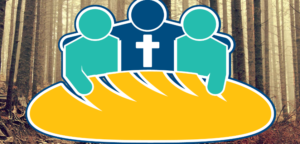 Join us every Tuesday night at 5 pm for
food, faith, and fellowship!
At the The Outpost Dinner Church we welcome you as you are and strive to send you home full!
Each week as we enjoy our home cooked meal, Pastor Chuck Thomas leads us in a short devotional and prayer, as well as laughter and fun!
Join us just for dinner or stay through the meal to get leftovers and soup whenever we have them.
We look forward to having you as our guest!
W
Wonder what else we have to offer?
Come by Fridays @ 4pm to receive food at our weekly distribution!
Just bring a State Issued Photo ID, and a Proof of Residence like a Bill to Register.
For registering with us you will receive a bi-monthly newsletter that includes a calendar of events and menu for the dinner church via US Mail.