At RFMC, The Outpost we strive to help all believers to grow in their relationship with Christ, making it possible for them to become great "fruit bearers" for Him. We seek to prepare, strengthen, and encourage believers to live as ambassadors of Christ, and fulfill Paul's plea to the Corinthians and all who have read his letters, "Therefore, we are ambassadors for Christ, God making his appeal through us. We implore you on behalf of Christ, be reconciled to God." (2 Corinthians 5:20)
Oh That you would bless me indeed! In this fall season, our Adult director Paula has felt led to call us to prayer. Beginning on September 1st we will begin praying the Jabez prayer at 7am and 7pm. This is an independent prayer, knowing that our brothers and sisters are also praying on their own. Paula has also created a Facebook Group for those participating in the prayer call, this is a private group to share our thoughts/ ideas/ suggestions as we read the Jabez prayer book, as well as our testimonies of how we have seen it working in our lives. If you would like to be added to the group please contact Paula Johnston or Jennifer Thorn.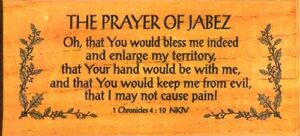 Links for Strengthening the Family
Currently in it's Beta testing phase, we are excited to announce that we will soon be launching the RFMC, The Outpost app available for download on Android and iOS! Stay tuned for official launch date!
Below is a PDF link for the reopening of the church. This was approved by our Superintendent Doug Rabe, and follows all the standards set down by the CDC, Pa Department of Health, and our Bishops.
Miss reading Light + Life, our Free Methodist publication?
Download the latest edition here!
Special Covid-19 Announcement
As many of you may be aware, Beaver County is once again closing down indoor dining at bars and restaurants, as well as limiting gatherings to 25 or less. Currently, we are exempted from limits on attendance as long as we follow sanitizing, distancing, and mask protocols and the Supt. is not recommending that we move back to that so, we will continue on as we have been until different instructions are given. Please continue to pray for our country as events surrounding the pandemic continue to change.